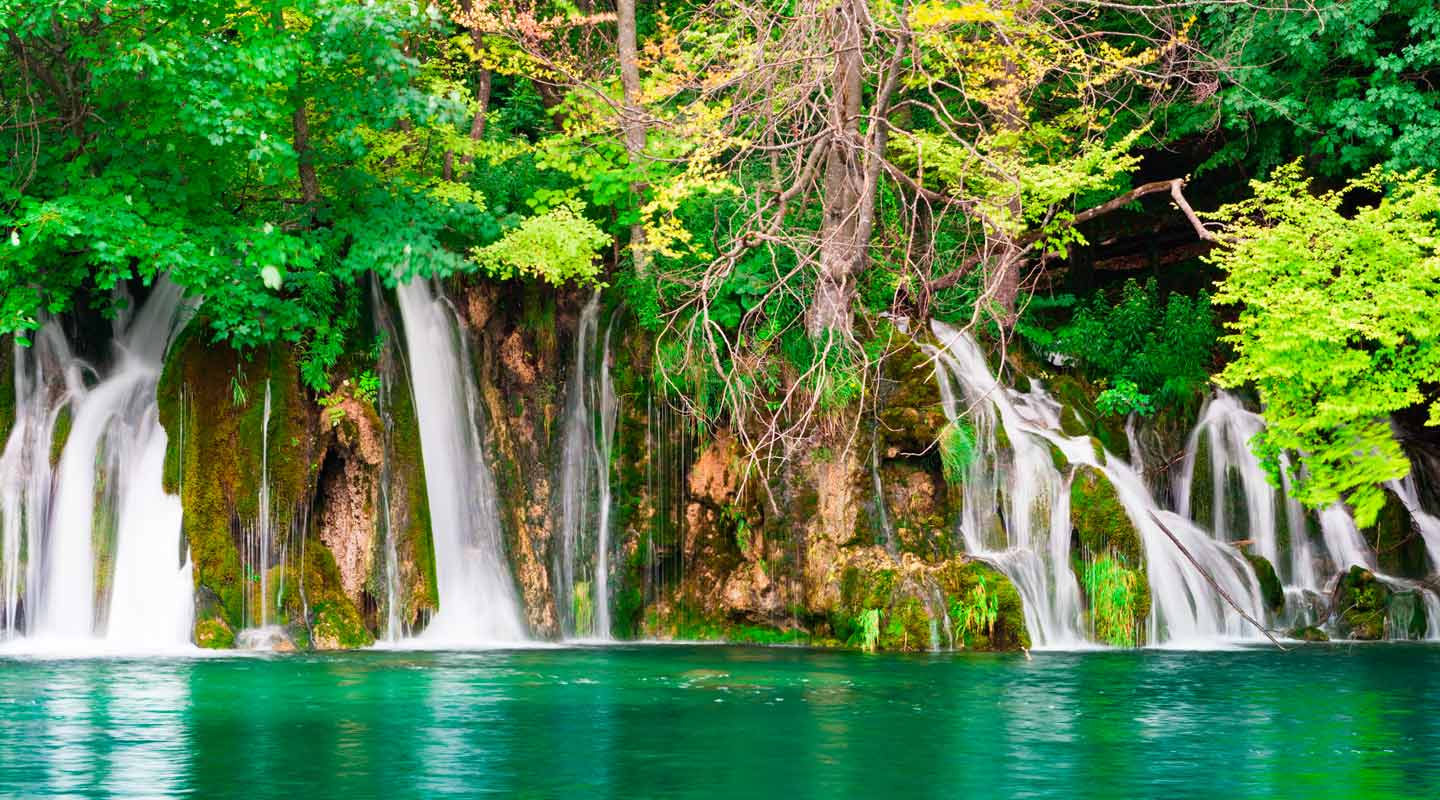 Self Healing Mastery Free Webinar
Thu, Mar 5th, 20:00 - 20:30 GMT
Online: Somewhere comfortable!
Ticket: Free
Join us for a free 30 minute Mindfulness meditation. This will be a live online audio event and the collective energy of the Hi Chi participants will add to the energy and your experience. After the meditation, Karina will answer your questions so please feel free to send them in before the webinar.
Structure of the webinar:
Overview of Hi Chi
Overview of SHM Program
20 – 30 minutes meditation
Questions and Answers
Event Information
This will be a live online event.
Please ensure you set aside an hour of your time with no distractions.
Prior to the event we will send you the login information on how to connect to the live webinar.
Event FAQ's
Will this be a video or audio event?
This is a live video event.
Will I be sent a recording of the meditation?
This particular event is live only so please do join us. However, you are welcome to sign up for a free Self Healing Mastery meditation here.
How can I email my questions before the webinar?
Please email support@hichi-life.com
Testimonials
Oh Wow! thank you Karina for tonight's live Self Mastery coaching call. It has really helped to cement my learning. I loved the questions and detailed answers in particular as some of my questions which I didn't have time to send in were answered. I am so glad that you emphasized the point of taking our time to learn at our own pace – I really needed to hear that!
I am sitting here in silent awe with a big smile on my face because I have just realised that my left eye which has been really sore and gritty and sensitive to light all week because of an allergic reaction suddenly seems to be better! I am looking around and blinking without pain for the first time all week, and this is following the Hi Chi with Mindful Gratitude Meditation which I listened to immediately following tonight's class – Amazing!! Xxx
Patricia Nems
---
I did the Module 2 – Hi Chi Chillout Zen Den this morning on the beach! Such an amazing experience! It is quite a cloudy day, but somehow, the sun started peeking through the clouds shining directly on me!
Hi Chi has helped me so much. At this stage of my life and in particular with my business, I needed to learn how to relax and allow the universe to bring work to me, without me chasing! The mindfullness module and in particular the meditation have shown me how to do this. I am preferring to concentrate on joy and contentment, as opposed to chasing work! The work now comes to me, during this period I have taken on more work than ever in such a short period.
I always used to wonder how other people can attract work to them, whist they seem to expand very little effort. Now I can see how to do this! Relax and allow, in full knowledge, acceptance and expectation that the universe and LOA will bring to you.
Thank you
Karina Grant
!
Hi Chi
Self Healing Mastery is an amazing course, and I am proud and excited to be part of this! Look forward to meeting everyone online tonight to start module three!
Ross
---
Enjoying the module 2, the party continues.
It is curious to be able to give a name to the state of well-being and inner joy that I recognize to have lived on other occasions. And to know that it is from this state from which others can be helped, even if it is the way that corresponds to them.
It is great to know that this special state has a precise and effective technique to activate and increase it.
It is always good to give and receive a little help in the vast process of evolution.
From now on, for me that wonderful inner state is called HI CHI.
With gratitude to all of you,
Sigfird
---
Hi CHi has answered my prayers! – Jax, UK
---
Hi Karina,
Wow, wow, WOW!!
Just listened to the coaching call recording!! Thank you, thank you, thank you!!! I feel soooo full of gratitude for such an in depth response to my question that's going to help me enormously! I was able to be with you when you were saying about asking what is good about this, I know I can do that, but I was absolutely buzzing when you said if I cant find anything good about this now I have massive determination to turn this into an opportunity to increase my faith! I absolutely get that, and I think maybe because I have spent years hunting and finding gifts retrospectively, it feels like I know almost where to look now, hence the buzz!! Hope that makes sense?
Much love, light…..and gratitude
Lesley x x
---
I am actually blown away by the fact that from the first time of completing this meditation I am able to move my right arm across my body to beyond my left shoulder which I haven't been able to do for the last 4 years due to an impingement from rotary cuff tendonopathy.  Now, I'm constantly moving my arm across just to check its not my imagination!
Thank you Karina so much for bringing Hi Chi into our lives. I am loving it!
Lots of love,
Patricia xxx
---
I have been part of the course and the call this week and I have been doing my meditations religiously every day first thing in the morning and loving having structure in that.
Each module has brought insights as per everyone else.
I especially love the story of your second birth which made me realise exactly what you mean about aligning heart and head.
As you know I have been desperately trying to settle in Bath and one way or another houses are slipping away or just not working out and it had started to get frustrating as I've been so 'on it' and couldn't understand why nothing was sticking.  I lost what I thought was the ideal home back in January through what I consider at the time utter stupidity on my behalf and was so devastated by the loss that finally it made me hone in and really think where exactly do I want to be, what street, what house, what surroundings rather than the airy fairy oh anywhere in this location sort of thing and as soon as I did it bang the house came up and I got it.  Heart and head (and bank account) in sync. Of course there are ongoing problems but nothing is unsolvable.
Emma Cope
I felt an amazing awareness and deep peace in a noisy and confusing world. Karina, you have innate energy and are unique!
R.W, London
---
The meditation with the "thank you key" opening the gift box was extremely powerful and I felt a tremendous release of the resistance and "hate" I felt towards that challenge. Suddenly my body just relaxed and there was empty free space where the resistance was stuck. I filled it with gratitude and the serenity, pace and calm that filled me was amazing!
I also really enjoyed the Mindful Breathing and being Mindful of the body. I appreciate the Mindful exercises. I then take it with me during my day and week. The more I practice, the more I am able to melt into Mindfulness easily.
Halpern, Teacher
London
---
The quality of your voice is beautiful. It is so relaxing, clear and pleasant to listen to. Each and every meditation is uniquely beautiful, with its own flavour and teaching embedded seamlessly.
The meditations are so rich and so masterfully created that they create deep change without any conscious input.
Many, many thanks for all that you have made possible in our community.
All my love and gratitude – you are amazing!
C.Wek, Energy therapist
London
---
A saw a beautiful giftbox and within the ribbon I saw the specific issue and it looked nice, serene, flowing and surrendered instead of stuck, fighting and anxious. I felt so much more in my body afterwards – thank you!!
Levinson
London
---
I am so grateful for the meditations. It has such an amazing and deep effect on me. I find it gets me to a deep place within and interestingly when I listen to it before I fall asleep I have releasing emotional dreams.
Thank you so much and be blessed.
H Lewin, Mother
London
---
Thank you so much for the amazing meditation experiences. It is a time for me to get into myself, relax into myself and calm my thoughts. This time gives me insights in all aspects of my life.
Thank you!!
R.S
London
---
This program has taught me a major metamorphosis – viewing simple stuff with childlike freshness – and this is majorly powerful!
I try to implement it throughout the day and it is life transforming. It makes the simple and mundane so refreshing and exciting.
Thank you so much for being part of my life.
Hammer
London
---
Karina, your voice in the meditation is sooo pleasant, it really puts one in a very comfortable and relaxed mode. We have a lot of appreciation for having the possibility to be connected to a wonderful "collective" of healing, in our centre.
Thank you so much for giving us this very special opportunity.
Daniger
London